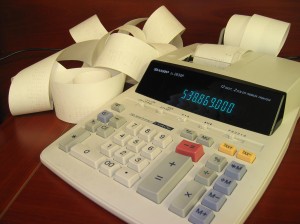 Tax season is coming to an end. What are you going to do with that refund? If you're smart, and don't have significant debt to pay off, you'll invest it in a Roth IRA.
How most Americans are spending their tax refund
According to a TD Ameritrade survey this year, 61% of Americans plan to save or invest their refunds, 21% plan to pay off debt, and 18% plan to spend the money on necessities. Only 19% of survey respondents expected to make non-essential purchases with their refunds.
How I spent my tax refund this year
After completing my taxes in Turbotax, I had the option to spend a portion of the refund on an Amazon.Com gift card with a 10% bonus. I spent $200 on the Amazon gift card (getting a $20 bonus). The rest of my refund went toward opening a Roth IRA with Vanguard.
What's a Roth IRA
A Roth IRA is a retirement plan which allows you to invest your money and take it out during retirement tax-free. Direct contributions to a Roth IRA can be taken out tax free and penalty free at any time. Tax free withdrawals on the growth portion (above the direct contribution) are tax free after age 59 1/2. In 2013-2014, a single person age 49 and below can invest up to $5,500 per year. Age 50 and above can invest $6,500 per year. You can invest the max contribution for the previous tax year (2013) until April 15th of 2014.
If you want more in-depth info on Roth IRA, I recommend Go Roth! by Kaye Thomas.
Opening a Roth IRA with Vanguard
The process takes about 10 minutes to setup a Roth IRA on the Vanguard website. You'll need to choose your investments and transfer money to your account to get started. Vanguard lets you allocate the funds to either the 2013 or 2014 tax year. So if you have more than the $5,500 max sitting around, you can invest up to $11,000 between 2013 and 2014 (until April 15th).
If you have an trouble setting up the Vanguard Roth IRA, Matt at Saverocity Blog has a post with step-by-step instructions and common questions answered.
Why I chose Vanguard
Vanguard is very transparent about their fund fees, which are some of the lowest in the finance industry. I already had a Rollover IRA with them, so it was easy enough to setup an additional account. If I didn't go with Vanguard, I would've gone with Schwab (which also has low fees).
How are you going to spend your tax refund?
I'm interested in hearing from you, please post a comment below.